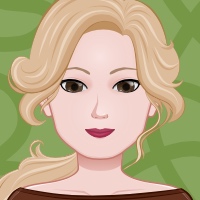 Hello,
If you have made a donation, whether by taking your ticket on AIR FRANCE or directly on our website, you have an account in our donor space!
Your account allows you to consult your donation history and take news from the projects. You can also contact planting partners on the ground.
Have a good navigation!
Angie
There are currently 27737 members in the donor area.
TO LOG IN WITH OR WITHOUT A PASSWORD, AS YOU WISH!
Passwords are no longer essential.
Every time you want to log in to your donor space, ask for a direct connection link here. It will be sent to you by email in about ten minutes and will allow you to go directly to your donor space.
If you prefer to have a password, it's here!
Is this your first time logging into your donor space? Ask below for your password by indicating the email address you used to make your donation! Then follow the instructions.
If you know your login (= the email address used to make the donation) and your password: click below. If however, you don't know your password anymore, you can ask for a new one here too by following "lost password".
If you have not yet made a donation, either directly on our site or via one of our partners, then you are currently without a donor space. We can only invite you to plant trees!