Background & challenges
The two farmers, Arnaud – zero chlordecone label – and Sébastien – Petit Cocotier: a start-up providing baskets of healthy local fruit and vegetables, delivered to drop points, homes, and offices – adopted agroecology in response to the territorial problems of chlordecone soil pollution (intensive banana production) and challenges of food sovereignty in Martinique, which still imports over 80% of its food consumption.
Arnaud and Sébastien belong to a structured network of farmers who exchange views and information on these innovative farming methods for the area. The pair are seeking techniques and knowledge to develop agroforestry. They inform customers who buy from their local network how this type of farming preserves the natural resources of the island.
The project aims to increase and diversify agricultural and forestry production on these plots of land, which have long been monoculture cultivated, by introducing trees such as vanilla, apples, etc. The chlordecone pollution affects the roots but does not reach up into the branches, thus leaving them pollution free. This long-term project seeks to become self sufficient in the medium term and make the most of the systems through direct and local sales or local processing.
Planting 6,450 perennial trees of 34 different species on former chlordecone-polluted plots will deliver the following benefits:
Improvement of organic matter rate in soils contaminated by intensive banana cultivation, chemical inputs and pesticides. Structuring of the soil will enable it to once again serve as a support, thanks to the presence of soil macrofauna (earthworms, for example) and mycorrhizal fungi. All these elements will help make the system more sustainable since it will be more self sufficient and less harmful to the soil.
Diversification of biodiversity thanks to the many species planted (the project will increase them from 1 to 34) will also support biodiversity (shelter and food) and serve as a passage for possums and other animals.
Inspiration for many other farmers in the region keen to adopt a more sustainable agricultural system, aimed at food self-sufficiency for the people of Martinique, while respecting the natural resources of the island.
Project type

Beneficiaries

Arnaud and Sébastien, farmers in Martinique, committed to agroecology
Number of trees

Species planted

Partner

French Agroforestry Association (AFAF)
High trees:
Cordia alliodiora – Pink wood
Hymenea courbaril – Courbaril
Simarouba amara – White Bwa
Bombacopsis glabra – Cayenne nut
Cedrela odorata – Pei mahogany
High pollard trees:
Simarouba amara – White Bwa
Spondias mombin – Mombin
Terminalia cattapa – Pei almond
Mini-trogons:
Citharexylon fructicosum – Square Bwa
Gliricidia sepium – Gliricidia
Fruit and spice trees:
Mammea americana – Pei apricot
Flacourtia sp – Pei cherry
Pouteria sapota – Sapotes Mamey
Manilkara zapota – Sapotilla
Pouteria campechiana – Canistel
Myristica fragrans – Muscatel
Pimenta dioica – India wood
Chrysophyllum cainito – Caimite
Cinnamomum sp – Cinnamon tree
Artocarpus altilis – Breadfruit
Pouteria caimito – Zolive
Garcinia mangostana – Mangosteen
Brossimum alicastrum – Bread nut
Nephelium lappaceum – Rambutan
Citrus maxima – Chadec
Persea americana – Avocado tree
Citrus aurantiifolia – Lime
Psidium guajava – Guava
Citrus reticulata × sinensis – Ortanic
Malpighia sp – Pei or chubby cherry
Carica papaya – Papaya
Forestry fruit trees:
Theobroma cacao – Cocoa
Theobroma grandiflorum – Cupuaçu
Cola acuminata – Cola nut
Coconut trees:
Coco nucifera – Coconut palm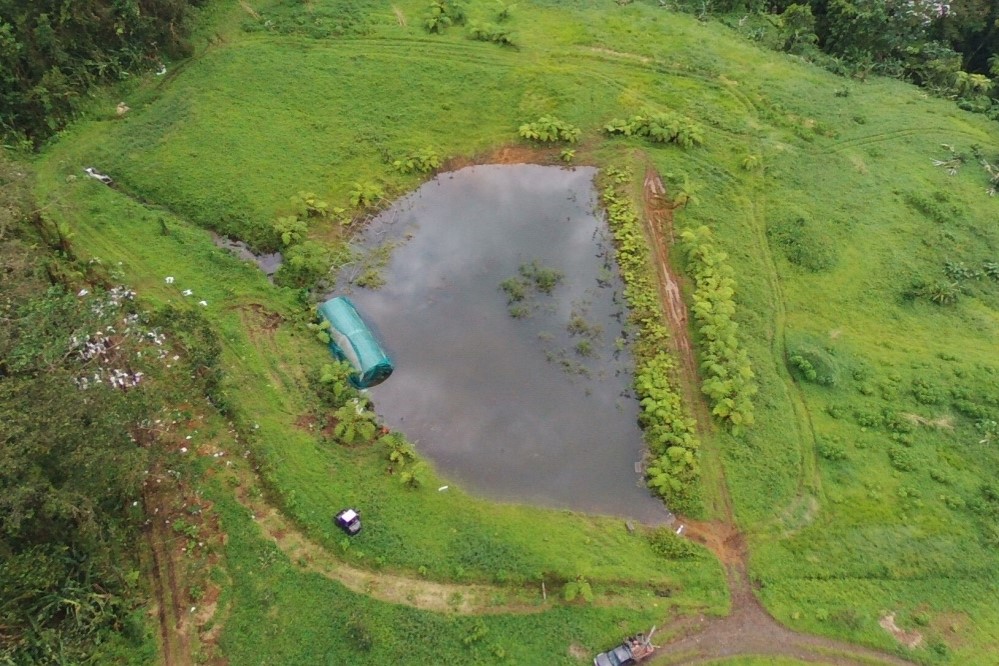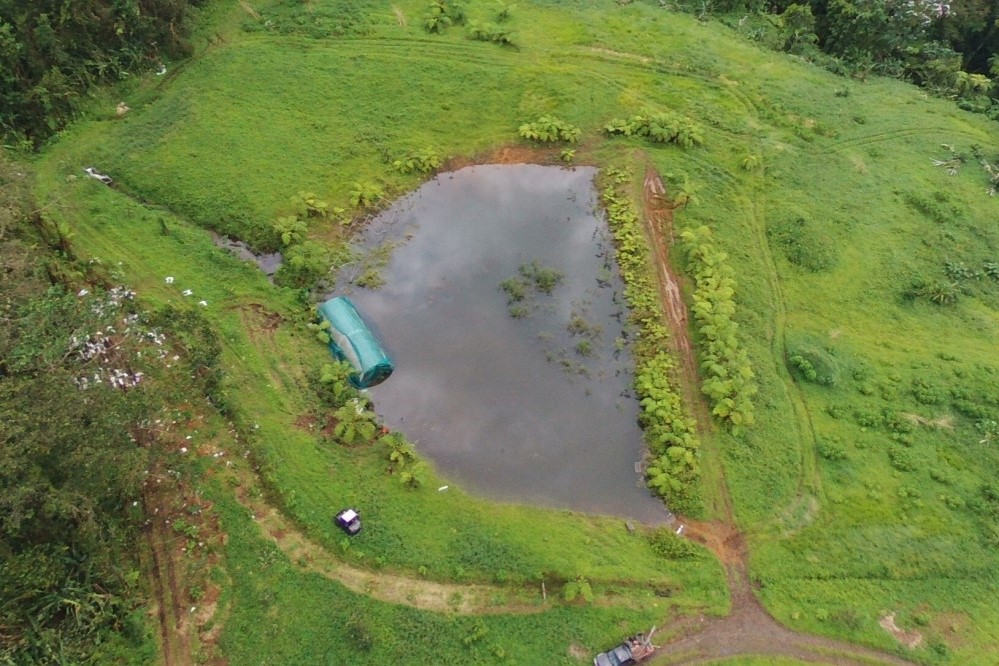 Works timeline
First planting wave :
January to March 2021: cleaning of plots, soil preparation
April to June 2021: planting of 75% of the trees planned for the project
2021 – 2024: monitoring and maintenance of plantations, replanting if necessary
Second planting wave :
January to March 2022: cleaning of plots, soil preparation
April to June 2022: planting of the remaining 25% of trees
2022 – 2025: monitoring and maintenance of plantations, replanting if necessary
Planting partner

The French Agroforestry Association (AFAF), set up in 2007 under 1901 French law, develops agroforestry in France for farming, in the political sphere, and with the general public. It is a platform for exchange and partnerships between farmers, agroforestry operators, researchers, political decision-makers, local authorities, and administrative bodies. The AFAF puts forward recommendations at both national and international levels and works to restore trees to farming systems.
Within this project, AFAF is in charge of technical follow-up with beneficiaries over time and providing information needed for communications.
Budget
The total budget to be raised is €180,600, or €28 per perennial tree, broken down as follows:
of which 95% is allocated to the planting project, broken down as follows:

Plants and replanting: €9.63
Mulching: €5.78
Technical advice: €2.11
Coordination, project management, communications, and monitoring by AFAF over three years: €5.10
A Tree for You collection, monitoring and communications costs (14.21%): €3.98

and 5% (€1.40) for A Tree for You structural costs
Maintenance, land restoration, and planting are paid for by the farmers themselves.
They made a donation on the project: