Plant trees for the planet and local populations
Since 2017, A Tree for You has been promoting trees across all territories to preserve and improve our environment, develop employment and quality of life, and also promote social ties, both global and intergenerational, by transmitting a living, symbolic, and lasting legacy.
A Tree for You, a non-profit association (under the French law of 1901), is a plantation operator that enables individuals and companies to support planting projects, in France and around the world, by donating in exchange for tax receipts. A Tree for You selects projects with the help of a selection committee of experts and works in the field with experienced planting partners.
Through the Trip And Tree programme, set up with Air France, passengers can donate when they travel.
The association could never have happened without the support of its founding members: Air France, Direction Générale de l'Aviation Civile, and Voies Navigables de France.
Donating to A Tree for You is:
simple and transparent: A Tree for You provides breakdowns of tree prices together with details on stakeholders in the field, work schedules, and the geolocation of plantations –  for each and every one of its projects…. A Tree for You is a tried and trusted third party.
traceable: donors themselves choose where to plant their trees. After making a donation, they join the social network dedicated to their selected project(s) and receive news about their trees for at least three years.
educational: each project details the species planted, beneficiaries and expected loss rate, as well as the environmental and social benefits, in order to raise awareness of forestry and agroforestry issues among donors.
inclusive: A Tree for You gives everyone the opportunity to donate, offering a wide choice of projects on all continents and trees at all prices!
Joining the A Tree for You planting community means becoming involved in the strong collective ambition to reforest the planet with millions of trees every year.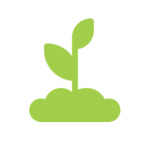 Trees play a role in enriching and restructuring soil by capturing atmospheric C02, nourishing soil life and anchoring themselves with their roots.
This action helps protect against soil degradation, impoverishment and erosion.
Together with other plants, trees effectively tackle desertification.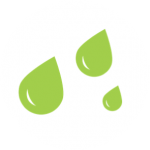 Trees regulate the water cycle. They enhance its infiltration into the soil, thus reducing the risk of flooding and erosion.

Trees evaporate a large part of it, creating a cooler and more humid local microclimate.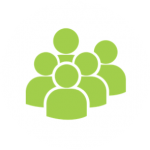 Together with agroforestry cultures or exploited as forests in sustainable conditions, trees contribute to creating employment in territories.
Consequently, populations become the best guardians of plantations.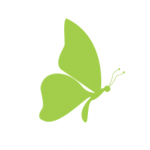 Trees provide shelter and food for diverse animal, plant species, fungi and useful bacteria and so help create a richer biodiversity.
In agroforestry, trees limit the use of insecticides or fungicides by favouring the presence of auxiliary species.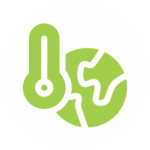 Trees capture C02 and use it to grow their trunks, branches, leaves and roots. They store it in the soil, thus combating the greenhouse effect.

The species of trees planted are chosen for their ability to adapt to climate change.
By cooling the local microclimate, the trees improve the well-being of humans and animals and favour certain crops in hot climates.
Jean-Luc Mathieu, Deputy Treasurer, honorary master counsellor to the French court of Auditors (so our accounting is in good hands!).
Part of the team during the signing of the grant agreement with DGAC, Air France, and VNF, at the Paris Air Show in June 2017.
.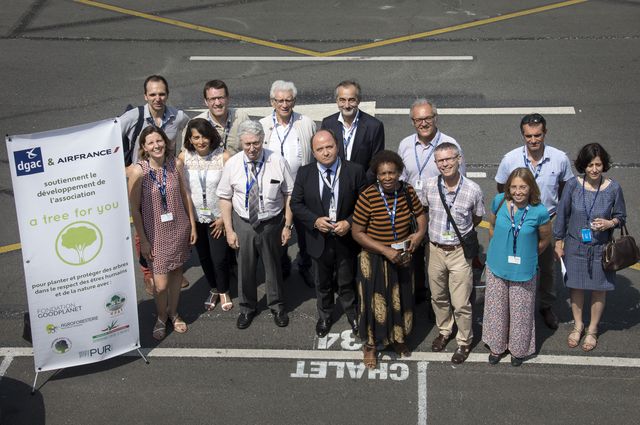 They are supporting us: many thanks to all three!

Air France connects people and cultures and meets the growing demand for travel around the world. Aware of the impact of our activity on the environment, we are committed on a daily basis to implementing concrete actions to sustainably achieve these objectives, while preserving the environment and promoting social progress.
To achieve our objectives of reducing our greenhouse gas emissions by 20% by 2020 *, we are acting on several levers: modernizing our fleet, improving our operational efficiency and setting up a sustainable alternative fuels sector.
In addition to these measures and to increase customers' awareness of climate issues, we are offering travelers the opportunity to make a concrete gesture for the Planet.
Through the Trip and Tree by Air France program, developed in association with A Tree For You, it is possible to take part in various reforestation projects in France, or around the world: these projects were selected by a scientific committee composed of recognized experts, for their environmental scope as well as for the role they play in the development of local populations.
Because this is an initiative that everyone can take part in, and because each tree counts: make a gesture for the planet by joining our eco-friendly Trip and Tree community!
* compared to 2011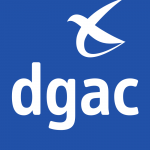 The French Civil Aviation Authority (Direction Générale de l'Aviation Civile, DGAC) bases its ecological transition strategy for air transport on three fundamentals: repositioning aviation within today's changing transport context; tackling climate change; reducing local pollution linked to air transport, particularly air quality in and around airports and noise exposure for local inhabitants.
Following the COP 21 agreement, aviation was the first sector to adopt an international standard for decreasing its environmental footprint. The aim is to stabilise CO2 emissions at the level reached by 2020, despite the fact air traffic is set to grow by 5% year on year. Four steps are being taken to achieve this goal: improving the environmental performance of aircraft; introducing operational procedures for reducing fuel consumption; developing biofuels; economic measures.
Joining the Trip and Tree project, run by the association A Tree For You, opens up a further window of opportunity for Air France customers to take action and commit to reducing, even eliminating, environmental footprint of their flights.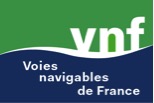 Voies Navigables de France (VNF) is the French navigation authority responsible for managing and promoting 6,700km of inland waterways nationwide, their 4,000 engineering structures, and 40,000 hectares of public domain property. It performs three main tasks: developing waterborne logistics and transport; hydraulic management in tune with ecosystems; land planning.
Waterborne transport helps reduce urban congestion and CO2 emissions. The functions of the hydraulic network, often bordered by trees such as the celebrated planes along Canal du Midi, centre around navigation and water supply. It also provides a unique space for biodiversity.
Convinced of the multiple benefits of trees – preserving biodiversity, managing rainwater, preventing soil erosion, or even helping to reduce concentrations of fine particulates – VNF takes great care of them across the entire waterway infrastructure.
Mindful of these challenges and opportunities, VNF is an enthusiastic supporter of A Tree For You and its tree planting initiative.