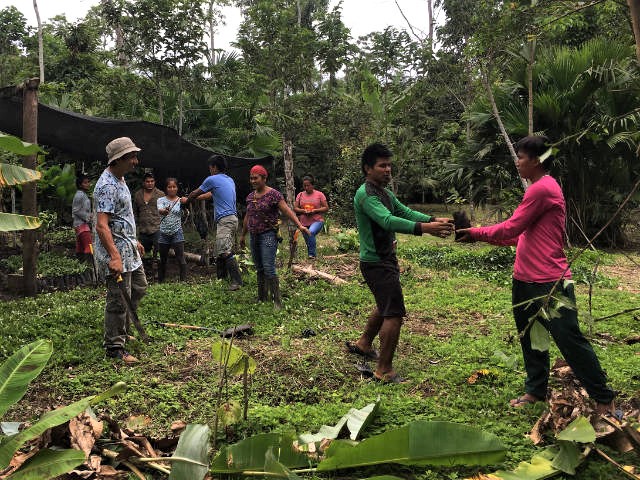 Tena, canton in the Ecuadorian Amazon, april 2020
The campaign to plant 5,000 trees is completed!
In Tena, a canton in the Ecuadorian Amazon, 18 farmers (8 women and 10 men) planted between 172 and 800 trees each… thanks to your support!
All in all, 15 different timber species have been planted on the farmers' lands to help them conserve and improve soil fertility, create new revenue streams and thus prevent deforestation in areas still preserved, like the nearby national parks. The seedlings were prepared in two different tree nurseries: one in Venecia set up and maintained by the 14 beneficiaries from the Venecia community, and another at the headquarters of the association Ishpingo. The latter provided seedlings for four farmers motivated by reforestation but whose communities are not yet ready to commit.
Norma Grefa, one of the project beneficiaries and part of the Venecia community, gives her views:
"Today I'm planting species for my children that we don't have any more, like chuncho and mahogany. We are hoping to continue this project with our nursery and plant even more timber trees so as to leave our children beautiful land ."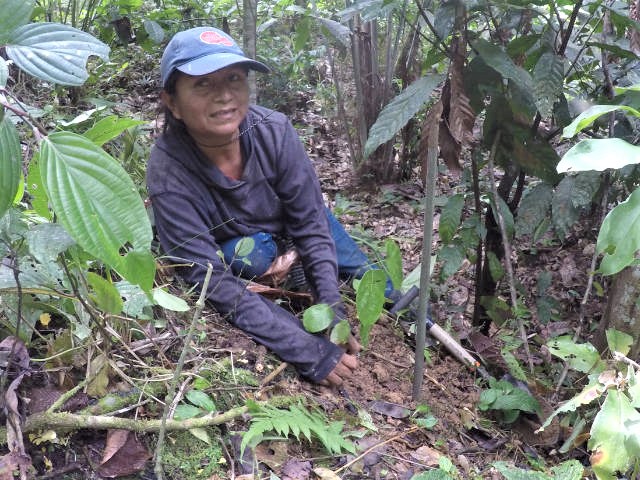 The monitoring phase of the seedlings has now begun. Ecuador suffers the impact of the COVID-19 epidemic. Hopefully, the lockdown will soon be lifted to allow Ishpingo's forestry engineers to go out into the field to support farmers in this key activity.
More coming soon!