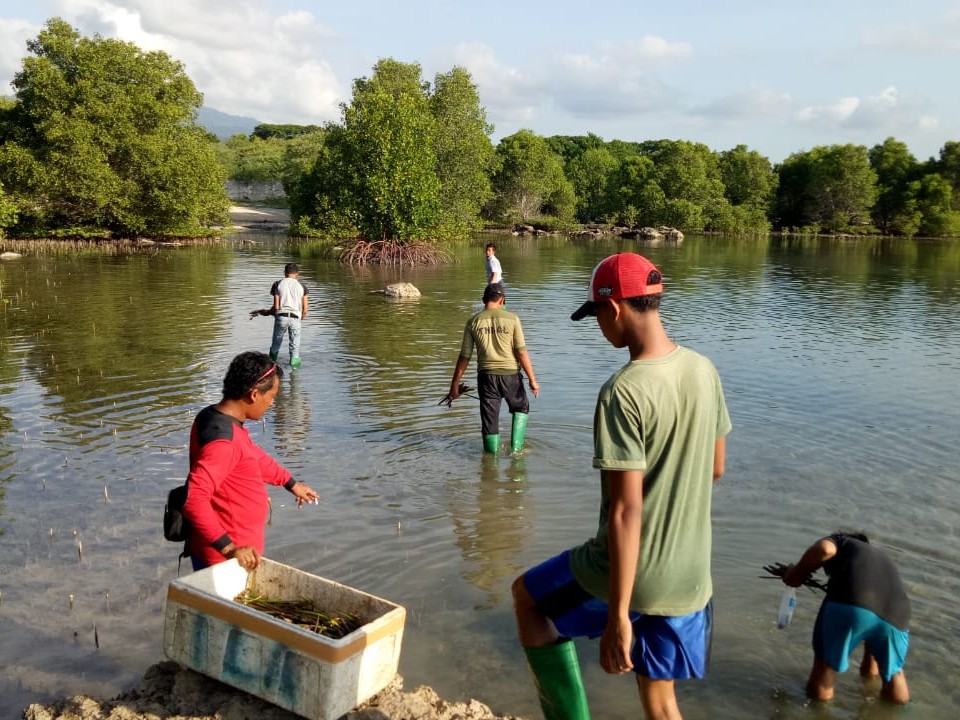 Pejarakan, June 2019
6,000 mangroves have been planted with our local partner Putri Menjangan between April and May 2019. Mangroves have been planted by Putri Menjangan Conservation team members.
This year, new techniques have been tried and the planting protocol has been improved in order to reduce plastic waste from the operations: natural seeds (mangrove propagules) are planted directly in the soil without plastic polybags. More natural seeds are beeing planted till the end of June, and next planting wave will start in September.
In the region, beaches use to withdraw from 0.5 meters every year. Thanks to the project, we start to witness the effects of the mangrove plantation with a stabilization of the coast line.
Note: on this project, 6,000 mangroves have been planted this year. Your donations will allow a further plantation of  5,000 mangroves, to be planted in september and next year.